Benefit Finder
State of Oregon Benefits
Temporary Assistance for Needy Families (TANF)
​​The TANF program provides cash assistance to low-income families with children while they strive to become self-sufficient. Cash assistance is intended to meet a family's basic needs such as food, clothing, shelter and utilities. Most cash benefits in Oregon are issued via an Electronic Benefit Transfer (EBT) card. This is also known as an Oregon Trail Card.
Child Care Assistance
The Employment-Related Day Care program (ERDC) helps eligible low-income families pay for child care while they are working. ERDC is a subsidy program, meaning eligible families still pay part of the child care cost. ERDC also works with providers and other child care partners across the state to help families find and keep good child care, improve the availability of quality child care in Oregon, and to develop resources for parents and child care providers.
Food Benefits
The Supplemental Nutrition Assistance Program (SNAP) offers food benefits to eligible, low-income individuals and families.
See the Supplemental Nutrition Assistance Program (SNAP) for Kinship/Grandfamilies resource from the Grandfamilies and Kinship Support Network for more information.
Health Insurance
There are a variety of options available for health care coverage for your relative child. OregonHealthCare.gov can help get you to the appropriate option for your family.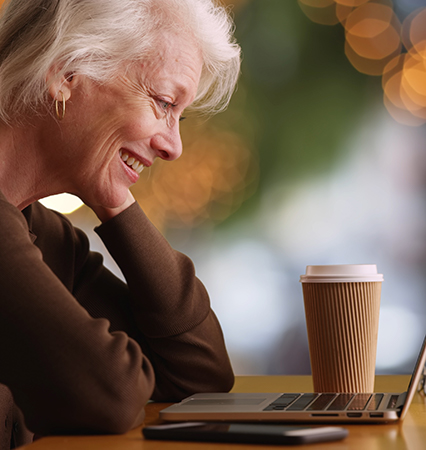 Oregon Kinship Navigator's Conversation and Connections Group
Join our twice-monthly virtual group meeting, facilitated by Oregon Kinship Navigator staff. We cover topics such as boundaries, trauma, parenting, grief, and more. Grandparents and other caregivers of relative children are welcome.
When:
First Tuesdays: 10:00-11:00 AM Pacific
Third Tuesdays: 6:00-7:00 PM Pacific
Join with Google Meet
meet.google.com/swz-uorx-jkj
Join by phone
‪(US) +1 314-666-1828‬ PIN: ‪291 586 204‬#
Organizations That Can Help
---
Older Adults & Disability
---
Foster Care & Adoption
---
Family Support
Select your county for local resource contacts.
Baker County
DHS Self-Sufficiency
541-523-3648
DHS Child Welfare
Baker City 541-523-6423

Oregon Health Department Agency
541-523-8212
Community Action Agency
541-963-7532
Area Agency on Aging
541-523-6591
Benton County
DHS Self-Sufficiency
541-757-4201
DHS Child Welfare
Corvallis 541-757-4121
Oregon Health Department
541-766-6835
Community Action
541-752-1010

Area Agency on Aging
541-758-1595

Clackamas County
DHS Self-Sufficiency
North Clackamas: 503-731-3400
Oregon City: 971-673-7300
DHS Child Welfare
North Clackamas: 503-731-3400
Oregon City: 971-673-7200
Oregon Health Department
503-655-8476
Community Action
503-655-8640
Area Agency on Aging
503-655-8640

Clatsop County
DHS Self-Sufficiency
Astoria: 503-325-2021
DHS Child Welfare
Astoria: 503-325-9179
Oregon Health Department
503-325-8500
Community Action
503-397-3511

Area Agency on Aging
1-866-206-4799

Columbia County
DHS Self-Sufficiency
503-397-1784
DHS Child Welfare
St. Helens: 503-397-3292

Oregon Health Department
503-397-4651
Community Action

503-397-3511

Area Agency on Aging
503-397-3511

Coos County
DHS Self-Sufficiency
Coquille: 541-396-7282
Coos Bay: 541-888-2667
DHS Child Welfare
Coos Bay/North Bend: 541-756-5500

Oregon Health Department
541-756-2020 (ext. 521)
Community Action
541-435-7080

Area Agency on Aging
541-269-2013

Crook County
DHS Self-Sufficiency
541-447-3851
DHS Child Welfare
Prineville: 541-447-6207
Oregon Health Department

541-447-5165

Community Action

541-548-2380

Area Agency on Aging
541-678-5483

Curry County
DHS Self-Sufficiency
541-247-7036
DHS Child Welfare
Gold Beach: 541-247-5437
Oregon Health Department
541-247-3300
Community Action
541-469-3155

Area Agency on Aging
541-269-2013

Deschutes County
DHS Self-Sufficiency
Bend: 541-388-6010
La Pine: 541-536-5380
Redmond: 541-548-5547
DHS Child Welfare
Bend: 541-388-6161
Redmond: 541-548-9480
Oregon Health Department

541-322-7400
Community Action
541-548-2380

Area Agency on Aging
541-678-5483

Douglas County
DHS Self-Sufficiency
Myrtle Creek: 541-860-5858
Roseburg: 541-440-3301
DHS Child Welfare
Reedsport: 541-271-4851
Roseburg: 541-440-3373
Oregon Health Department
541-440-3516
Community Action
541-672-3421
Area Agency on Aging
541-440-3677
Gilliam County
DHS Self-Sufficiency
541-384-2882
DHS Child Welfare
Condon: 541-440-3373

Oregon Health Department
1-800-559-5878
Community Action
1-800-752-1139

Area Agency on Aging
541-276-1926

Grant County
DHS Self-Sufficiency
541-575-0309
DHS Child Welfare
John Day: 541-575-0728

Oregon Health Department
541-575-0429
Community Action
541-963-7532

Area Agency on Aging
541-575-2949

Harney County
DHS Self-Sufficiency
Burns: 541-573-5227
DHS Child Welfare
Burns: 541-573-2086

Oregon Health Department
541-573-2271
Community Action
541-573-2646
Area Agency on Aging
541-573-6024
Hood River County
DHS Self-Sufficiency
541-386-3199
DHS Child Welfare
Hood River: 541-386-296

Oregon Health Department
541-387-6882
Community Action
541-298-5131
Area Agency on Aging
541-276-1926

Jackson County
DHS Self-Sufficiency
Ashland: 541-482-2041
Medford: 541-776-6172
White City: 541-864-8700
DHS Child Welfare
541-776-6120

Oregon Health Department
541-774-8209
Community Action
503-805-3311
Area Agency on Aging
541-664-6674
Jefferson County
DHS Self-Sufficiency
Madras: 541-475-6131
Warm: Springs 541-553-1626
DHS Child Welfare
Madras: 541-475-2292

Oregon Health Department
541-475-4456
Community Action
541-548-2380
Area Agency on Aging
541-678-5483

Josephine County
DHS Self-Sufficiency
Cave Junction: 541-592-4149
Grants Pass: 541-474-3101
DHS Child Welfare
Grants Pass: 541-474-3120

Oregon Health Department
541-474-5325
Community Action
541-956-4050
Area Agency on Aging
541-664-6674

Klamath County
DHS Self-Sufficiency
541-883-5511
DHS Child Welfare
Klamath Falls: 541-883-5570

Oregon Health Department
541-883-4276
Community Action
541-882-3500
Area Agency on Aging
541-205-5400
Lake County
DHS Self-Sufficiency
Lakeview: 541-947-3376
Christmas Valley: 541 576-2115 x 25
DHS Child Welfare
Lakeview: 541-947-2273

Oregon Health Department
541-947-6045
Community Action
541-882-3500

Area Agency on Aging
541-205-5400

Lane County
DHS Self-Sufficiency
Cottage Grove: 541-942-9186
Florence: 541-997-8251
Springfield: 541-726-3525
Eugene: 541-686-7878
Eugene, West: 541-686-7722
DHS Child Welfare
Eugene: 541-686-7555
Springfield: 541-726-6644
West Eugene: 541-686-7722
Oregon Health Department
541-682-4202
Community Action
541-682-3798

Area Agency on Aging
541-682-3353

Lincoln County
DHS Self-Sufficiency
Newport: 541-265-2248
DHS Child Welfare
Newport: 541-265-8557

Oregon Health Department
541-265-4163
Community Action
541-265-8505

Area Agency on Aging
541-336-2289

Linn County
DHS Self-Sufficiency
Albany: 541-967-2078
Lebanon: 541-259-5860
DHS Child Welfare
Albany: 541-967-2060

Oregon Health Department
541-967-3888
Community Action
541-928-6335

Area Agency on Aging
541-967-8720

Malheur County
DHS Self-Sufficiency
541-889-9141
DHS Child Welfare
Ontario: 541-889-9194

Oregon Health Department
541-889-7041
Community Action
541-573-2646

Area Agency on Aging
541-889-7651

Marion County
DHS Self-Sufficiency
Keizer: 503-373-0808
Salem, North: 503-378-2731
Salem, South: 503-378-6327
Santiam/Sublimity: 503-769-7439
Woodburn: 503-980-6677
DHS Child Welfare
Salem: 503-378-6800

Oregon Health Department
503-588-5057
Community Action

503-585-6232

Area Agency on Aging
1-866-206-4799

Morrow County
DHS Self-Sufficiency
541-481-2093
DHS Child Welfare
Boardman: 541-481-9482

Oregon Health Department
1-800-559-5878
Community Action
1-800-752-1139

Area Agency on Aging
541-276-1926

Multnomah County
DHS Self-Sufficiency
Gresham: 503-491-1979
Portland, Alberta: 971-673-6900
Portland, Maywood: 971-673-0909
Portland, New Market: 971-673-1400
Portland, Northeast: 971-673-5722
Portland, St. Johns: 971-673-5500
Portland, Southeast: 971-673-2550
DHS Child Welfare
Alberta: 971-673-6800
Child Welfare Hotline: 503-731-3100
East Child Welfare: 971-673-2100
Gresham: 503-674-3610
Midtown: 971-673-1800
Oregon Health Department
503-988-3503
Community Action
503-988-5881

Area Agency on Aging
503-988-3646

Polk County
DHS Self-Sufficiency
503-623-5526
DHS Child Welfare
Dallas: 503-623-8118
Oregon Health Department
503-623-8175
Community Action
503-585-6232
Area Agency on Aging
1-866-206-4799
Sherman County
DHS Self-Sufficiency
541-384-2882
DHS Child Welfare
Condon: 541-384-2882

Oregon Health Department
541-506-2601
Community Action
541-298-5131
Area Agency on Aging
541-276-1926

Tillamook County
DHS Self-Sufficiency
503-842-4453
DHS Child Welfare
Tillamook: 541-842-5571

Oregon Health Department
503-842-3900
Community Action
503-397-3511

Area Agency on Aging
1-866-206-4799
Umatilla County
DHS Self-Sufficiency
Hermiston: 541-567-2253
Milton-Freewater: 541-938-6627
Pendleton: 541-276-9000
DHS Child Welfare
Hermiston: 541-567-2253
Pendleton: 541-276-9220
Oregon Health Department
1-800-559-5878
Community Action
1-800-752-1139
Area Agency on Aging
541-276-1926
Union County
DHS Self-Sufficiency
541-963-4113
DHS Child Welfare
La Grande: 541-963-4113

Oregon Health Department
541-962-8829
Community Action
541-963-7532

Area Agency on Aging
541-963-3186

Wallowa County
DHS Self-Sufficiency
541-426-4558
DHS Child Welfare
Enterprise: 541-426-4558

Oregon Health Department
541-426-4848
Community Action
541-963-7532

Area Agency on Aging
541-426-3840

Wasco County
DHS Self-Sufficiency
541-298-4961
DHS Child Welfare
The Dalles: 541-298-5136

Oregon Health Department
541-506-2610
Community Action

541-298-5131

Area Agency on Aging
541-276-1926

Washington County
DHS Self-Sufficiency
Beaverton: 503-646-9952
Hillsboro: 503-693-4555
Tigard: 503-670-9711
DHS Child Welfare
Beaverton: 503-646-7234
Hillsboro: 503-648-8951
Oregon Health Department
503-846-3555
Community Action
503-648-6646
Area Agency on Aging
503-846-3060

Wheeler County
DHS Self-Sufficiency
541-384-2882
DHS Child Welfare
Condon: 541-384-2882

Oregon Health Department
541-575-0429
Community Action
1-800-752-1139
Area Agency on Aging
541-276-1926

Yamhill County
DHS Self-Sufficiency
503-472-0311
DHS Child Welfare
McMinnville: 503-472-4634

Oregon Health Department
503-434-6740
Community Action
503-472-0457

Area Agency on Aging
1-866-206-4799