Oregon Kinship Navigator is a statewide resource and referral service for grandparents raising grandchildren and other relative caregivers.
Whether you need legal help, access to services, or to find support for you and your family, OKN was created to help you find answers!
Need help? Submit a referral →
Meeting Your Tangible Needs
Oregon Kinship Navigator has partnered with Every Child Oregon to help grandparents and other relative (kinship) caregivers meet their needs for tangible goods.
From diapers to furniture, we are here to assist! We can help connect caregivers with the items they need immediately.
If you or someone you know would benefit from this program, please call us at 833-201-5557.
*This opportunity is available to all kinship caregivers in Oregon, regardless of involvement with DHS Child Welfare.
In order to be a good steward of the generosity of community members, Every Child's MyNeighbOR program prioritizes tangible items that are essential or urgent. Individuals and families are asked to prioritize their top three essential needs when submitting their requests.

Currently recruiting kin caregivers (Grandparents! Aunts! Uncles! Siblings!) caring for children 2 years old and above
KEEP is partnering with the Oregon Kinship Navigator program to deliver KEEP for Kin. KEEP for Kin provides peer support groups for grandparents, aunts, uncles, siblings, and others who are caring for related youth and children and is for families not involved with DHS.
These 16-week groups are a fun, practical combination of peer support and parenting strategies. Daytime, evening, and weekend groups available; we will find a group time that works best for you.
What is KEEP for Kin?
Peer support group
7-12 relative caregivers and a trained group leader
Trauma-informed framework of curriculum
Evidence-based parenting strategies you can use today!
Groups take place via videoconference with easy-to-use technology
16 weekly, 90-minute sessions
Receive $25/session per household for each session attended (earn up to $400)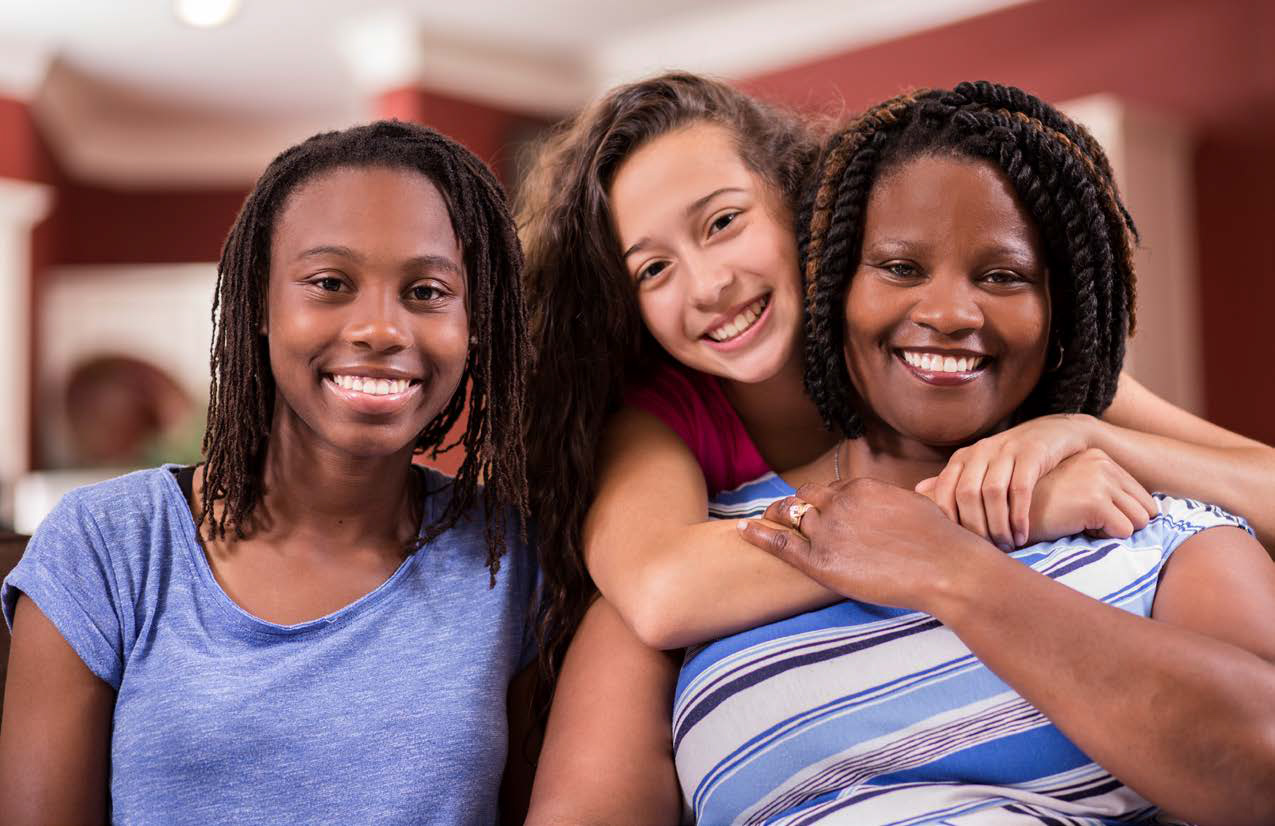 Newly caring for your grandchild or relative?

Important things to do first:
Ensure the child's medical insurance needs are met by doing one of the following:
If the child's parent has medical insurance, get the insurance information from him or her.

Add the child to your private insurance policy.

Apply for the Oregon Health Plan

Use your personal funds to acquire medical care for your relative child.

If your relative child is in state custody, the child's caseworker will apply for Oregon Health Plan coverage for the child.

Note: If the child is experiencing health problems and has no insurance, you may need to use personal funds until the child has insurance.
Ensure the child's medical care needs are met through the following resources:
Schedule comprehensive medical, dental and mental health assessments.

Ask about medical care, vitamins and nutrition, as well as dental and eye care.

Talk to the child's health care provider about how the child is doing and if there are specific concerns, list them and talk with the health care provider about them.

Make a list of the care provider's suggestions for immediate and ongoing medical care.

Ask for referrals, and explain your source of payment. Ensure the child's other needs are met.

Apply for financial assistance through the Department of Human Services (DHS) Self-Sufficiency offices.

Enroll the child in a local school, and make an appointment to meet with the child's teacher or school counselor.

If you are age 55 or over, contact the Family Caregiver Support Program through Aging and Disability Resource Connection (1-855-ORE-673-2372) or your local Area Agency on Aging.
Child's checklist:
Start a file for the child. The sooner you start, the easier it is. The file might contain:
Birth certificate or proof of citizenship

Immunization records (ask the child's parent, school or physician)

Social Security card or verification of the child's Social Security number

Copy of the medical card or child's insurance coverage

Any legal documents relating to the child, including any documents giving you authority to have the child in your care

Names and phone numbers of the child's caseworkers, attorney, Court Appointed Special Advocates (CASA), health care provider, therapist or anyone who has been or is important to the child's safety and care (keep this information up-to-date)

Information about how to contact the child's parents — where they are, phone numbers and addresses, names and numbers of friends and other family members. If they have been involved with a social service agency, contact agency staff to inform them that you have the child.
What people are saying about Oregon Kinship Navigator
"Oregon Kinship Navigator has been invaluable to my family. Participating in the KEEP for Kin keeping family supported group, I've been able to talk with others who are living similar lifestyles and challenges.

Having others to talk to about current challenges while being supported by a skilled facilitator feels safe and inclusive.

I feel supported and acknowledged knowing I'm not alone. Having strategies and structures provided by the model have proven to be successful from my son and I.

The independence and confidence my son has gained because of the skills I have learned in these groups have provided peace of mind for both of us."
"I appreciate all of the support and resources available to my family and I. Terry has helped normalize our experience, especially during very stressful times that can come up in Kinship families."
"I am so thankful for Terry and the Oregon Kinship Navigator program. I am raising my niece and nephews and found myself feeling very alone and discouraged when COVID hit. I shared my frustrations with a friend, and she referred me to the Oregon Kinship Navigator program. I reached out to Terry who has helped meet needs that would otherwise have been unmet. The program has provided me with support and peers who understand exactly what I am going through. I love the monthly meet ups! They provide an outlet and a safe place to share. I recently obtained employment working with families with shared lived experience. This role was posted on the Kinship Navigator Facebook page. I would have never known about it otherwise. A big thanks to Terry and the Oregon Kinship Navigator Program! You're doing great things and helping families more than you know!"
I recently became legal guardian to two minor children. I honestly had no idea how to legally do this and where to find help. I accidentally from searching came across grandparents guardianship and when I called I was greeted with compassion and kindness from Terry S.

I have called her pretty much daily and back and forth emails. I had hard time getting all benefits from DHS but Terry has been there for me and has found me resources so I can get some help as I am single, raising two very small grandkids. They have reached out to me and I will be able to get some help.

This new grandparent raising kids is not easy, especially since I have major health problems, but she has supported me and gave me courage. I can't thank her enough.
Join our mailing list
This is a great way to hear about upcoming support group meetings and get the latest updates from Oregon Kinship Navigator.